FUR'S GONNA FLY

Professional Grooming Pet Salon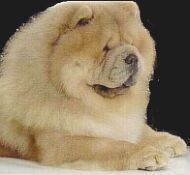 STAFF

Amy Young - Owner - Most people refer to me as the Chow Lady, or the Chow Whisperer or the Dog Whisperer.  I own and show champion chow chows.  They have my heart.  When you come to the salon you are sure to be greeted by more than one of them. Among some of them that you may see is the #1 Chow in the USA for 2008, National Chow Best of Breed winner for 2006 and Eukanuba Best of Breed chow for 2009. I have been grooming dogs for over 10 years and can't imagine working in any other field.

I have a knack for being able to groom the "ungroomable" dog.

I hope that you will give our salon a try.

Tracey Layman - Groomer -   Bio coming

Brian Smith - Grooming assistant - Brian has been with us over 5 years.  He had a love for dogs and wanted to be able to work with them.  We are so glad that he found us.  He has become our most reliable assistant ever.  You will find him at the front counter checking dogs in and out, in the back bathing and drying dogs and every where in between. 

Thanks for the hard work, Brian!

We take appointments Tuesday through Saturday

at 9 am, 10 am, 11 am and 12 noon.

Early drop off or late pick up available upon request.

We accept Visa, Mastercard, Discover and American Express

This page was last updated: December 21, 2010